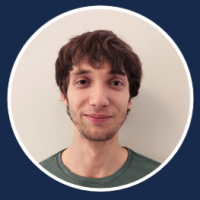 Joshua Furler
Math and Science Tutor
University of Adelaide (2014-2017) – BA (Linguistics Major & Chinese Minor)

University of Adelaide (2014-2017) – BSc (Chemistry Double Major)

University of Adelaide (2018-2019) – MTeach

Para Hills High School (2018-2019) – School Services Officer (Providing academic support to secondary students)

Master's Dissertation (High Distinction) – Second Language Acquisition for L2 Learners of Chinese

Registered Teacher in Australia (2020) – Specialising in Chinese, General Science and Chemistry education
_______________________________________________________________________________________________________________________
Joshua studied Linguistics and Chemistry at the University of Adelaide and subsequently completed his studies with both a Bachelor of Arts and a Bachelor of Science. During his time at university, Joshua worked closely with students from around the globe as a mentor at the university's International Student Centre as well as tutoring at both secondary and undergraduate level in the sciences, ESL and linguistics. Moreover, during his Master of Teaching qualification, Joshua spent twenty weeks teaching chemistry and science at Brighton Secondary School and Plympton International College. 
Through this wealth of experience in the educational fields – ranging from tutoring on-one-one to working with classes of up to 30 students – Joshua has been able to build excellent rapport with his students while developing a number of strategies for addressing individual learning needs. Joshua's approach to tutoring centres on equipping students with both the skills to excel and the confidence to approach new problems independently. 
Outside of teaching, Joshua enjoys reading and travelling as well as fuelling his passion for learning about other languages and cultures.